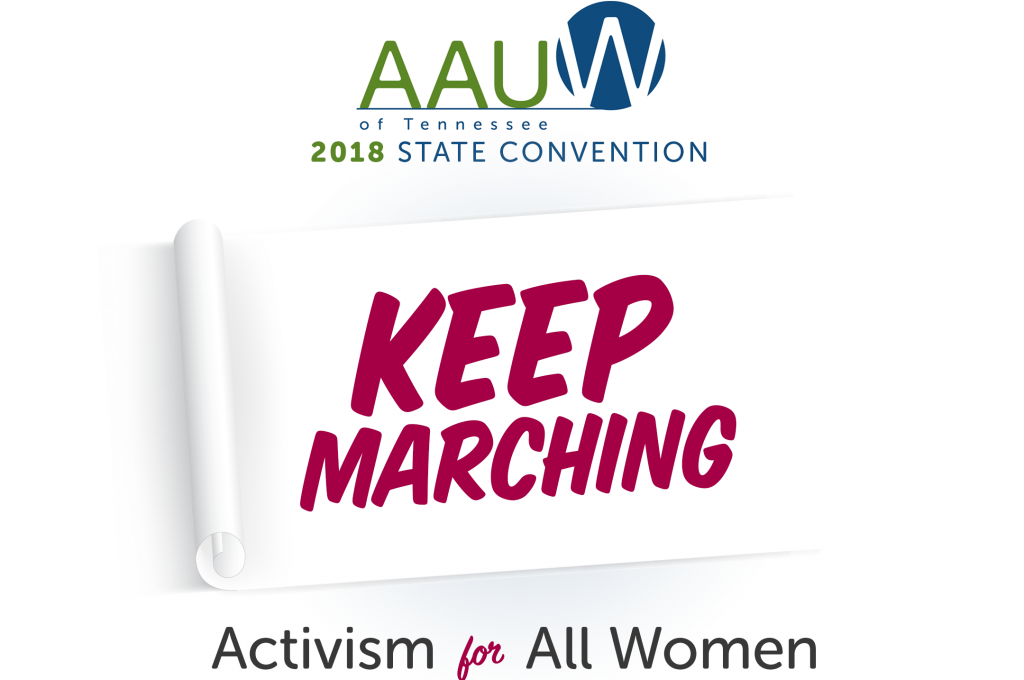 Friday, March 16 & Saturday, March 17
MTSU Miller Education Center
503 E. Bell Street, Murfreesboro 37130
What will it take to create change for all women nationally and in Tennessee? This convention will address the systemic change that has taken place and still needs to take place for women's equality. The conversation will focus on priority issues, as well as the opportunities to move these issues and where efforts intersect across race, ethnicity, gender and class.
CEO of AAUW national, Kimberley Churches, joins us to address the future of AAUW and the work we do on behalf of all women. We will hear from State Representative John Ray Clemmons, chief sponsor of the equal pay bill in the Tennessee General Assembly.  A dynamic discussion on priority issues for women and girls will be held with representatives from sister organizations, such as Tennessee Coalition to End Domestic and Sexual Assault, Tennessee Immigrant and Refugee Rights Coalition, Planned Parenthood of Middle & East Tennessee and others. For students, there will be interactive workshops on bystander training and women's activism.
Registration will open in early February. Come back to this page then for registration details. Don't want to miss a thing? Make sure you are signed up for our newsletter.