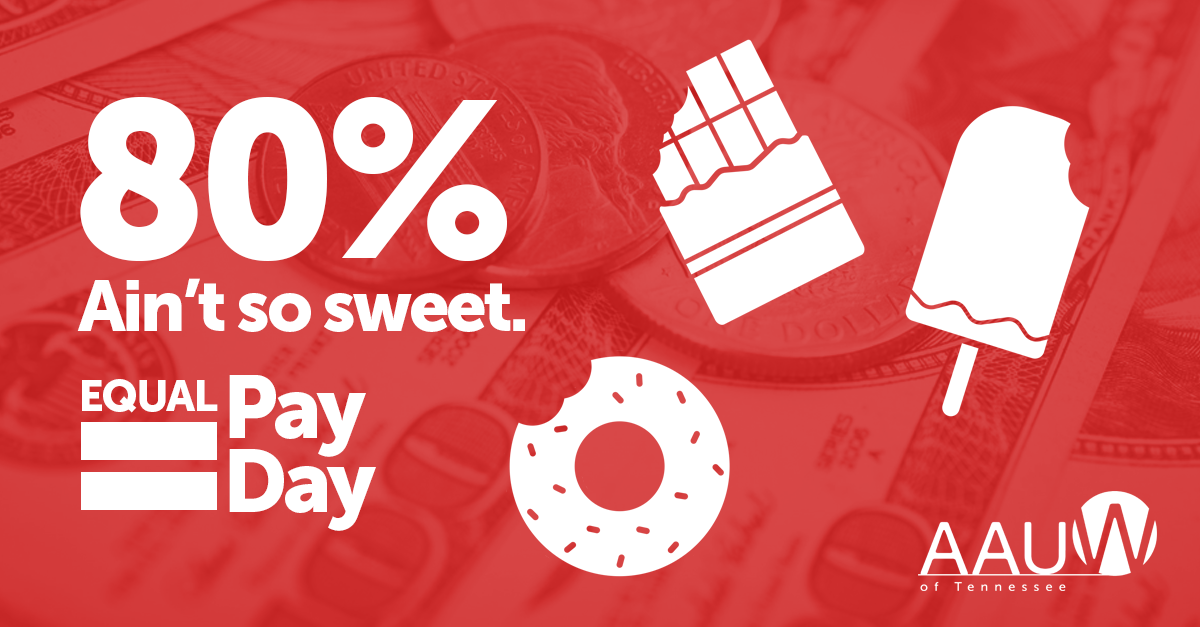 Tuesday, April 4, 2017, marks the day until which the average US woman must work to earn the same 2016 salary as her male counterpart earned in the calendar year. It's also a powerful occasion to raise awareness about and organize action around the gender pay gap. Join with AAUW Murfreesboro to "celebrate" Equal Pay Day 2017.

Equali-TEA
Our inaugural high tea fundraiser celebrating women's contribution to the workforce is happening just one week after Equal Pay Day. Show your support for pay equity by reserving your seat today and making a donation to fund AAUW scholarships for nontraditional women students at MTSU.

Join the social media storm
This Equal Pay Day, AAUW of Tennessee has made it easier than ever for you to lend your voice to our social media storm for pay equity.
Click here to add your name to our campaign, and Thunderclap will automatically make a Facebook, Twitter, and/or Tumblr post for you on Equal Pay Day. You'll be joining AAUW members and friends across the country who are taking to Twitter and Facebook on April 4 with the hashtag #EqualPayDay.
The bigger our audience, the greater our impact. That's why we need you to join the campaign today. Lend us your voice and help AAUW of Tennessee send a powerful message that we can wait no longer to #CloseTheGap.

Wear red
Wear red on April 4 in solidarity with women across the country fighting for pay equity. Get your Equal Pay Day shirt from AAUW of Tennessee for just $20!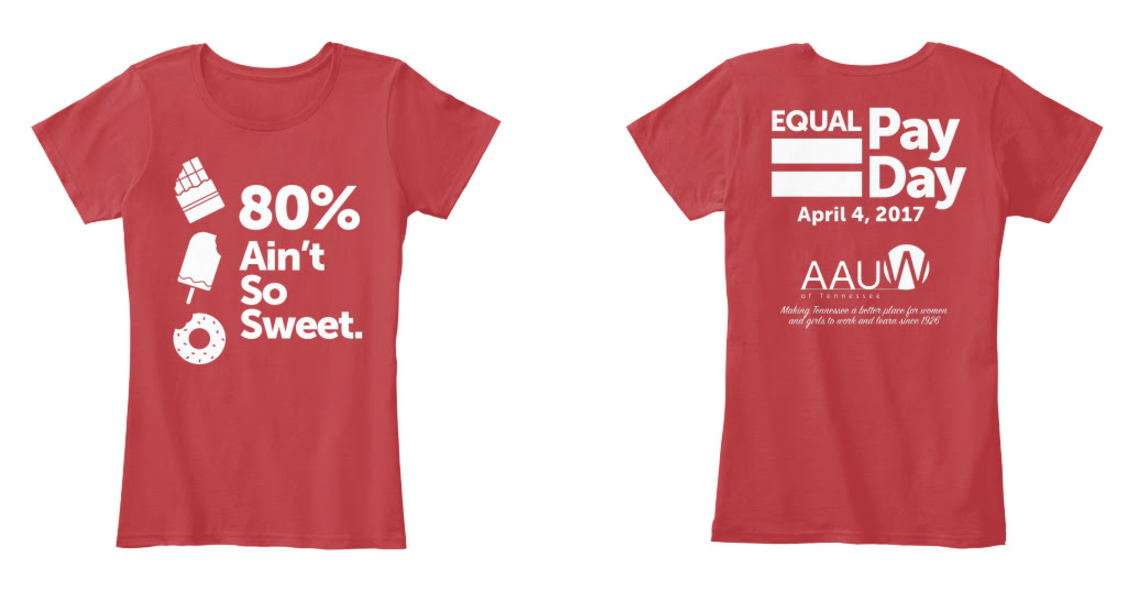 Arm yourself with the facts
Be prepared to advocate for equity! Check out AAUW's The Simple Truth About the Gender Pay Gap and stay up-to-date on the latest research. You can download a PDF copy of The Simple Truth from your computer, or come to an AAUW Murfreesboro meeting and pick up a printed copy at no cost.

Stop by and see us on campus
AAUW Murfreesboro will be tabling at the Student Union Building on MTSU Campus, 11:00 AM to 2:00 PM on April 4. Come pick up a copy of The Simple Truth and learn a thing or two about pay equity.