Since 2015, AAUW Murfreesboro has been honored to staff Packet Pickup for the Murfreesboro Half Marathon (AKA "The Middle Half"). Staffing Packet Pickup is a multi-day volunteer effort by AAUW members and friends from the community. We distribute race bibs and T-shirts to runners before the race.
In recognition of our service, The Middle Half awards AAUW with a generous donation, which helps our branch continue to provide quality programming to women and girls in Murfreesboro.
This is where you come in!
We need a few hours of your time on Friday and Saturday, Oct. 11, and/or 12 to help us distribute race bibs and T-shirts at Packet Pickup. We have several three-hour shifts available to fit your schedule, as well as a convenient online sign-up process.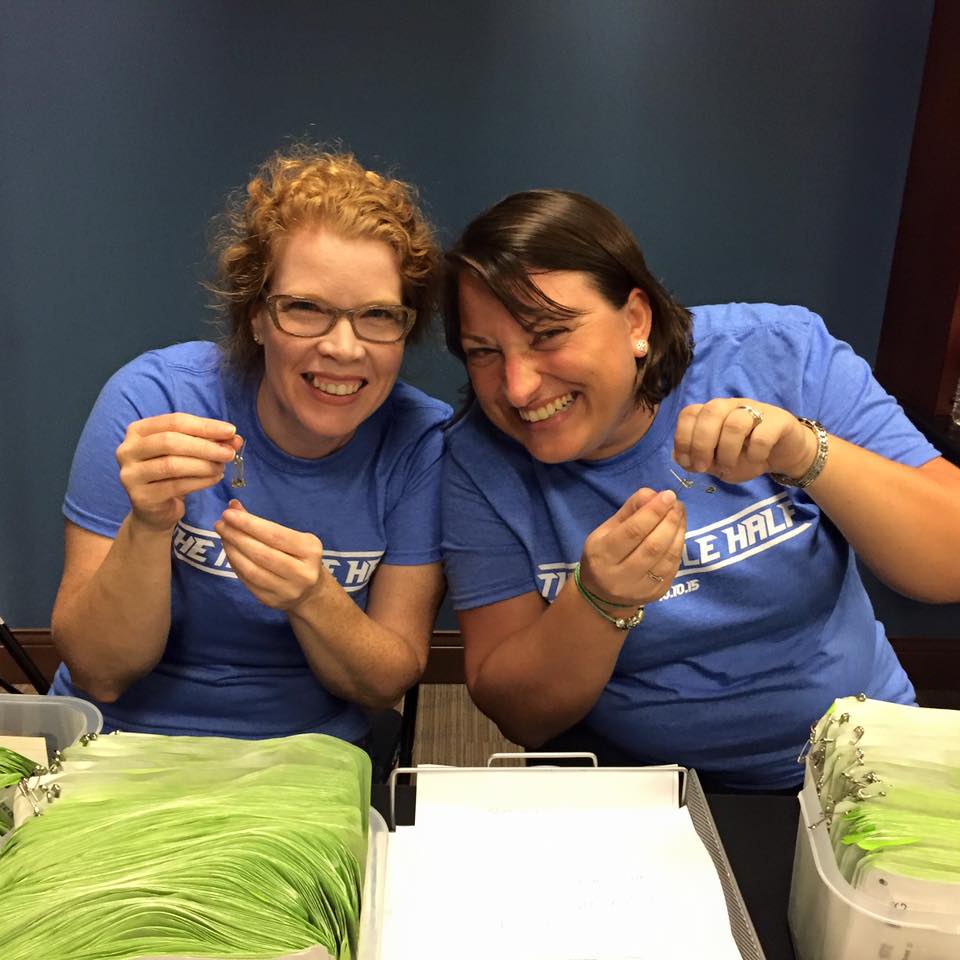 Packet Pickup is a piece of cake! Handing out race bibs is a task suitable for all individuals over the age of 13, and physical accommodations can be made for those who need them.
It's not only an easy volunteer opportunity—but it's fun, too! And you get a free t-shirt for joining us.
See you on race day!