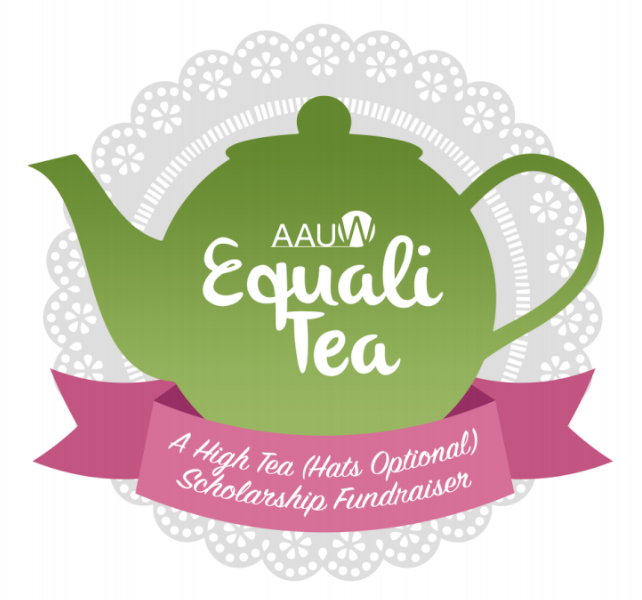 On April 11, 2017, AAUW Murfreesboro hosted the Equali-TEA, a high tea (hats optional) event to fundraise for scholarships for MTSU women students returning to complete a degree.
Equali-TEA celebrated the economic contributions of women in the workforce and featured a keynote speech on the history of women's fight for pay equity by Rebecca Price, President and CEO of Chick History.
AAUW Murfreeboro honored former Murfreesboro City Mayor Tommy Bragg for his contributions to women's equality with the inaugural Tempest Award.
The recipients of AAUW Murfreesboro's 2017-2018 Ruth Houston and Butler-Fouts Scholarships were announced. Clelie Cottle Peacock and Keira Crutchfield gave impassioned remarks on where they've come from and where their educations are taking them.
Thanks to our fifteen event sponsors for making Equali-TEA possible, and to all our guests and generous donors for helping to fund Clelie's and Keira's scholarships. Stay tuned for news about next year…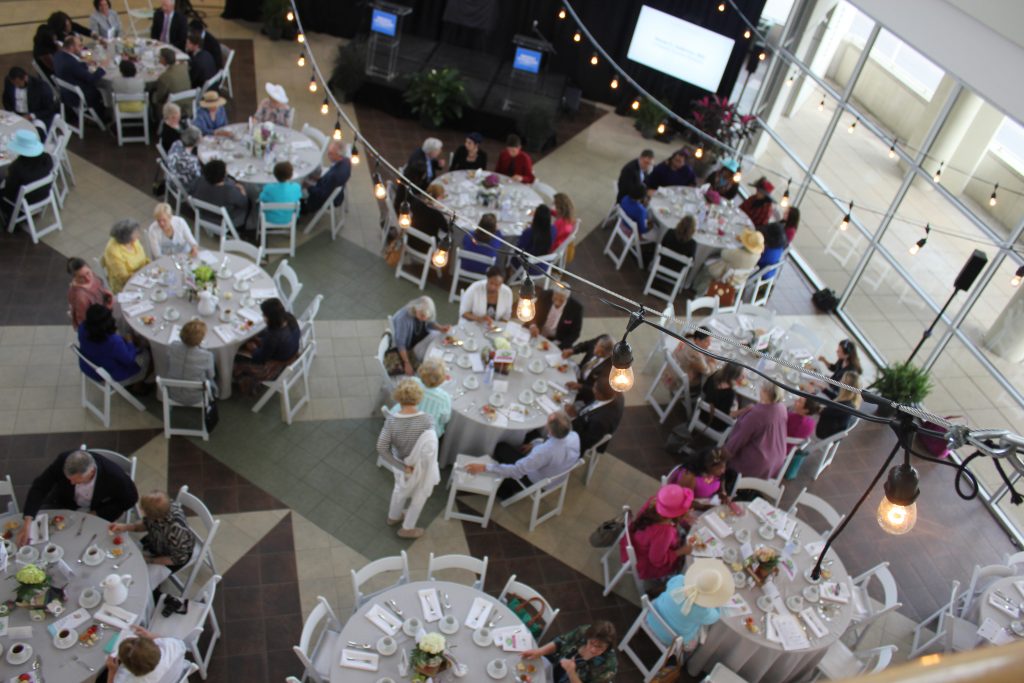 The MTSU Miller Education Center Atrium provided a beautiful atmosphere for the afternoon tea.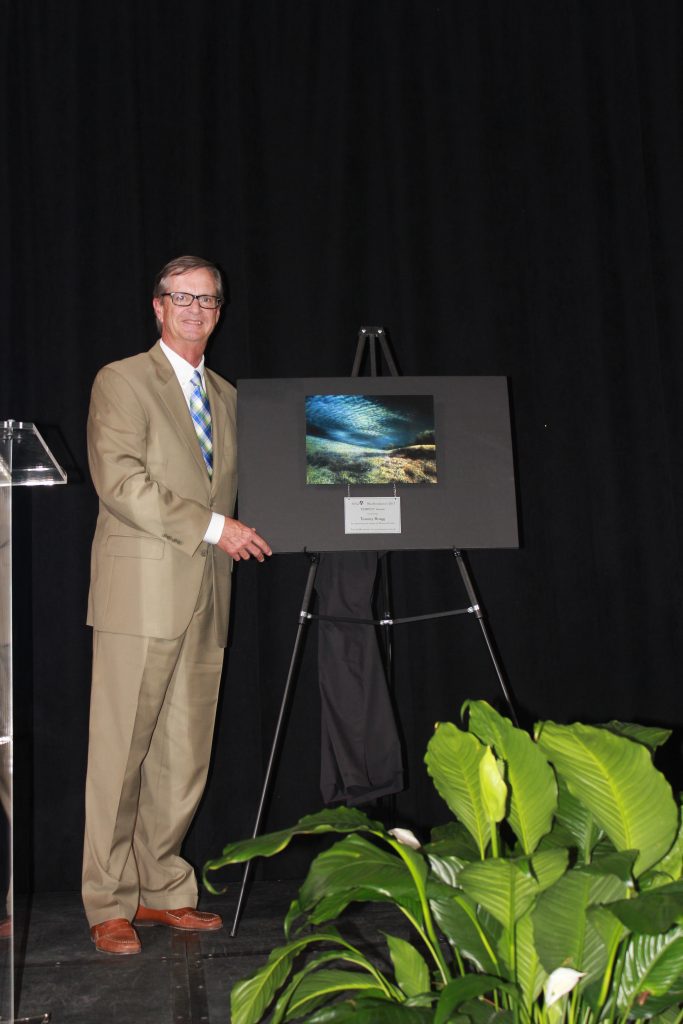 Tommy Bragg and the Tempest Award, a hand painted photograph by AAUW Murfreesboro's own artist Laine Cantrell, entitled Toward Manchester.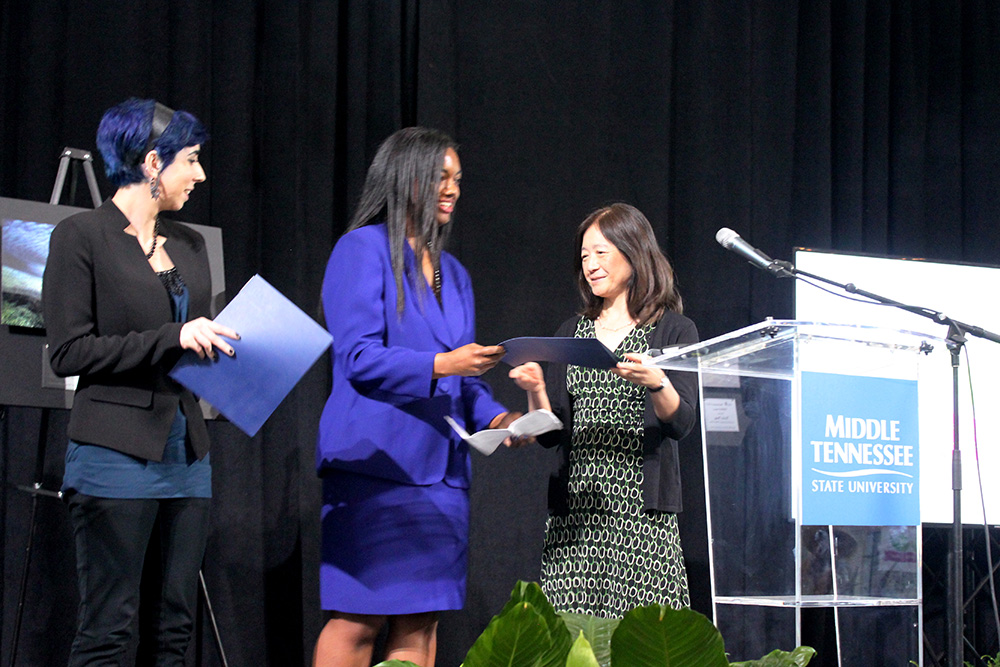 Dr. Yuan-ling Chao presents Keira Crutchfield (center) and Clelie Cottle Peacock (left) with their respective scholarship awards.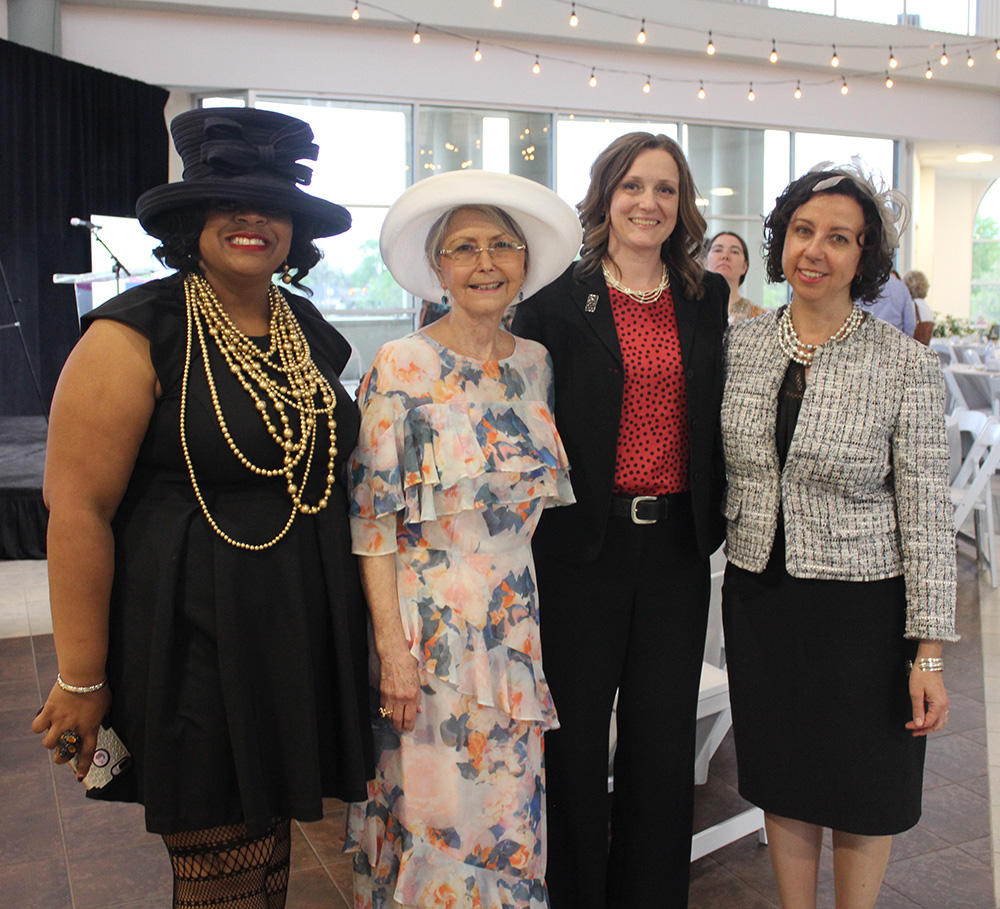 From left to right, Barbara Scales, event Co-Chair; Ayne Cantrell, event Co-Chair; Rebecca Price, keynote speaker; and Dia Cirillo, AAUW Murfreesboro President