How can we make a difference in the lives of women and girls in Murfreesboro and across Tennessee? One important step is talking to our elected officials and making our voices heard.
Hosted by Business and Professional Women of Tennessee and cosponsored by AAUW of Tennessee, the Women's Policy and Action Day on the Hill is a great opportunity to collaborate with other women's organizations and an excellent learning experience for the budding advocate. The Day on the Hill is held annually in February or March.

Check out these photos from past Days on the Hill: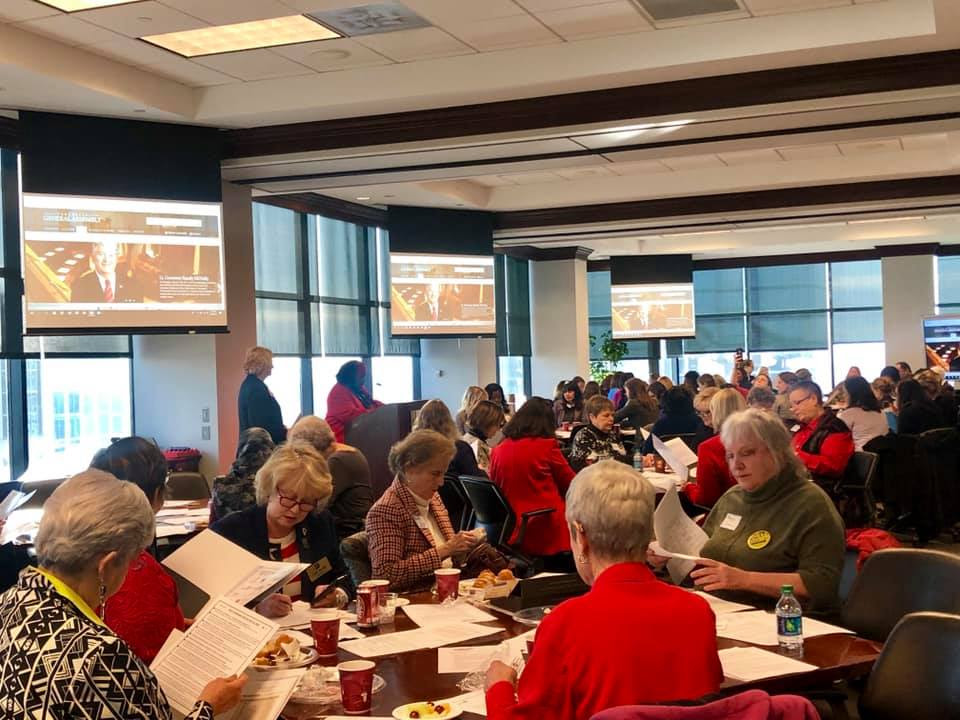 2019: AAUW-TN Branch Members, Anne Loy and Phyllis Driver (Knoxville); Holly Czuba (Nashville); Lee Anne Carmack (Murfreesboro); Harriette Spiegel (Martin), and Peggy Swann (Murfreesboro) at the 2019 Women's Day on the Hill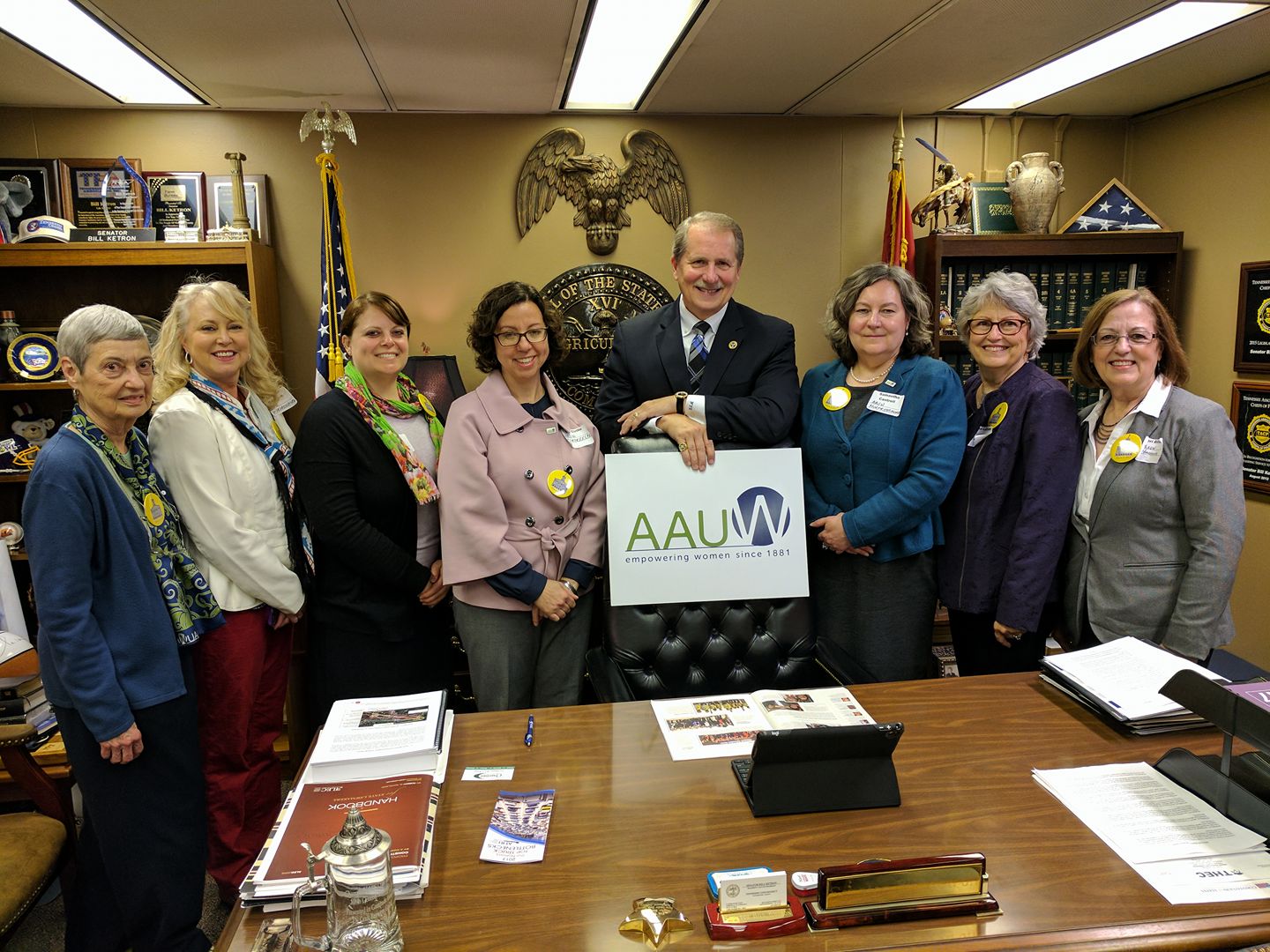 2017: Meeting with Senator Ketron (R-Murfreesboro) who supports Equal Pay for Equal Work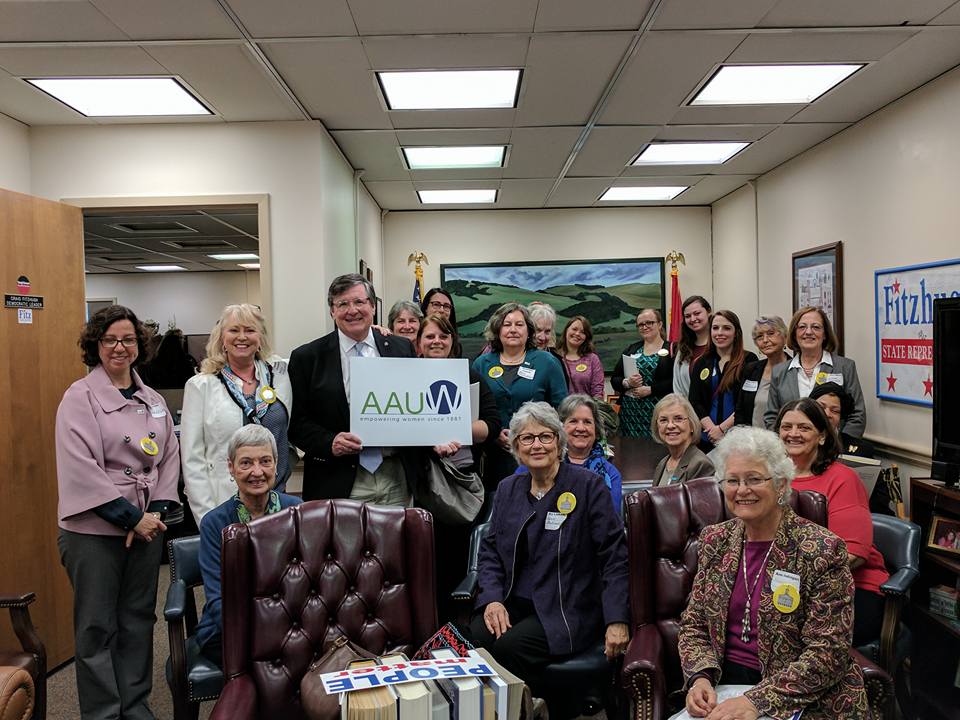 2017: A packed house in House Minority Leader Fitzhugh's (D-Ripley) office!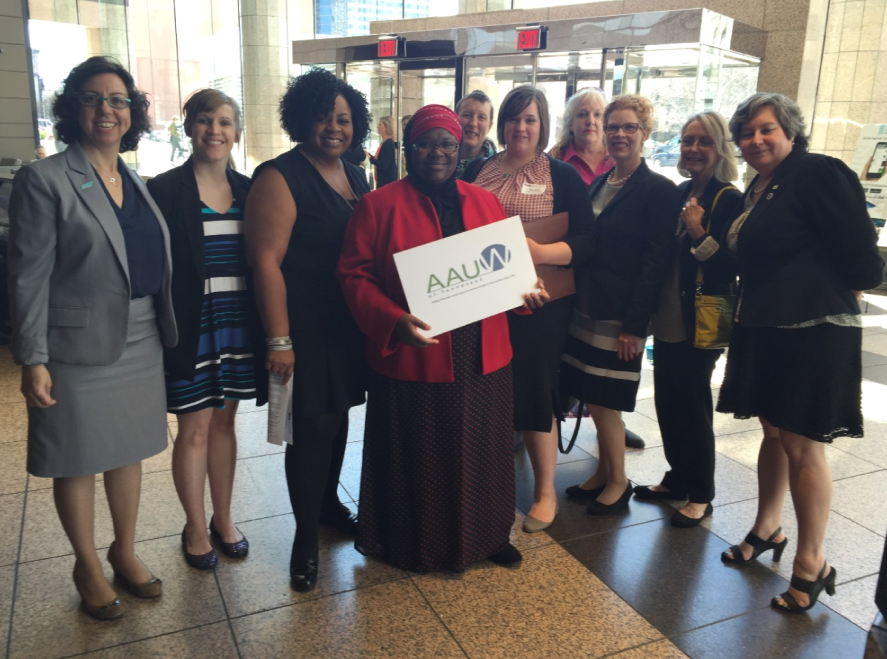 2016: Photo op with Zulfat Suara of Business and Professional Women of Tennessee, DoH organizer and friend of the branch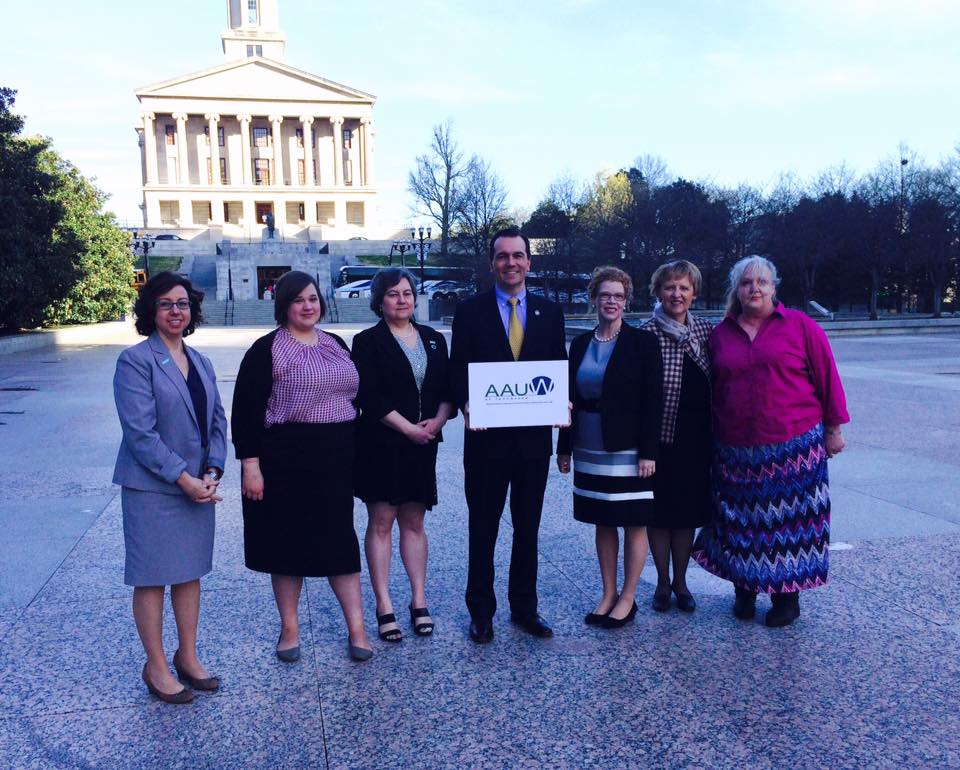 2016: Representative Clemmons (D-Nashville) is a champion of pay equity on Capitol Hill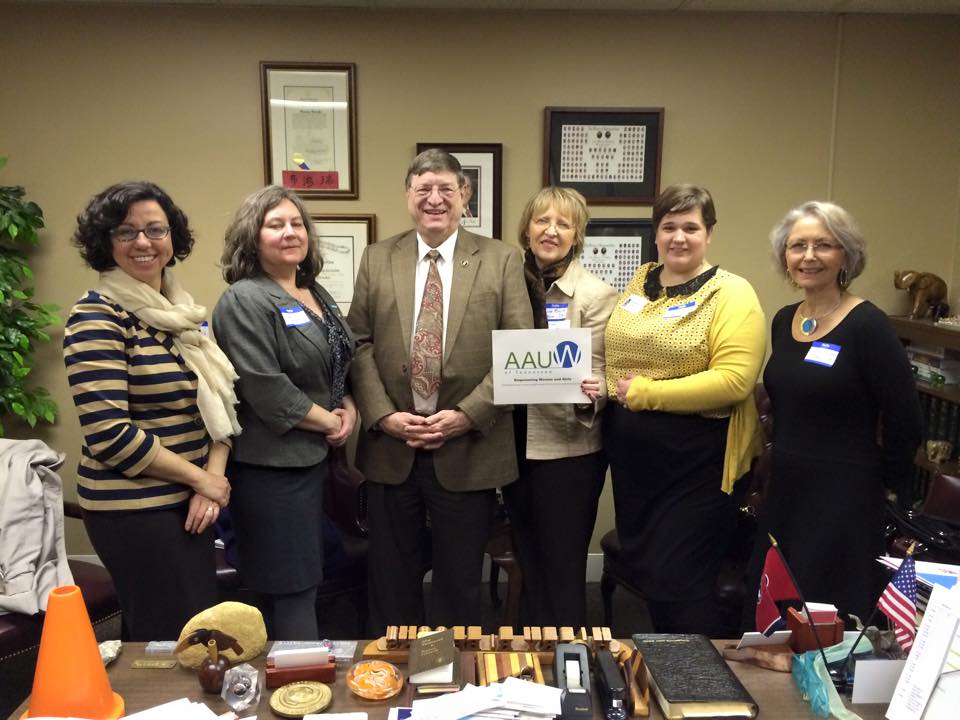 2015: Meeting with Representative Brooks (R-Knoxville) on keeping Tennessee's educational standards high