Today, women have made great strides in the workplace. Despite our achievements, we are still vastly underrepresented in corporate and government leadership, as well as in cutting edge fields, such as technology and science. And we experience a significant wage gap, earning only 79 cents on the dollar of men. This gap especially affects women with several degrees and is largest for women of color.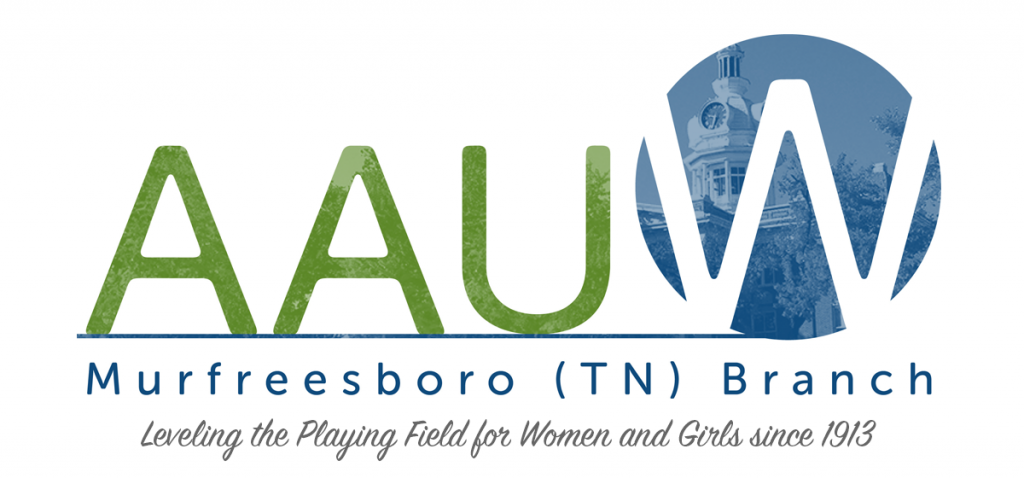 AAUW Murfreesboro is a membership organization of college-educated individuals from all walks of life who share a common purpose—to level the playing field for women and girls in education and in the workplace.
Our branch does this through advocacy, education, philanthropy, and research. We are part of a national and state network that supports our work right here in Murfreesboro. Our national organization (200,000 members strong) is a powerful voice on women's issues in Washington, D.C. Our Tennessee organization unifies our presence throughout the state, bringing together all seven branches in Memphis, Nashville, Murfreesboro, Martin, Knoxville, Maryville, and Oak Ridge.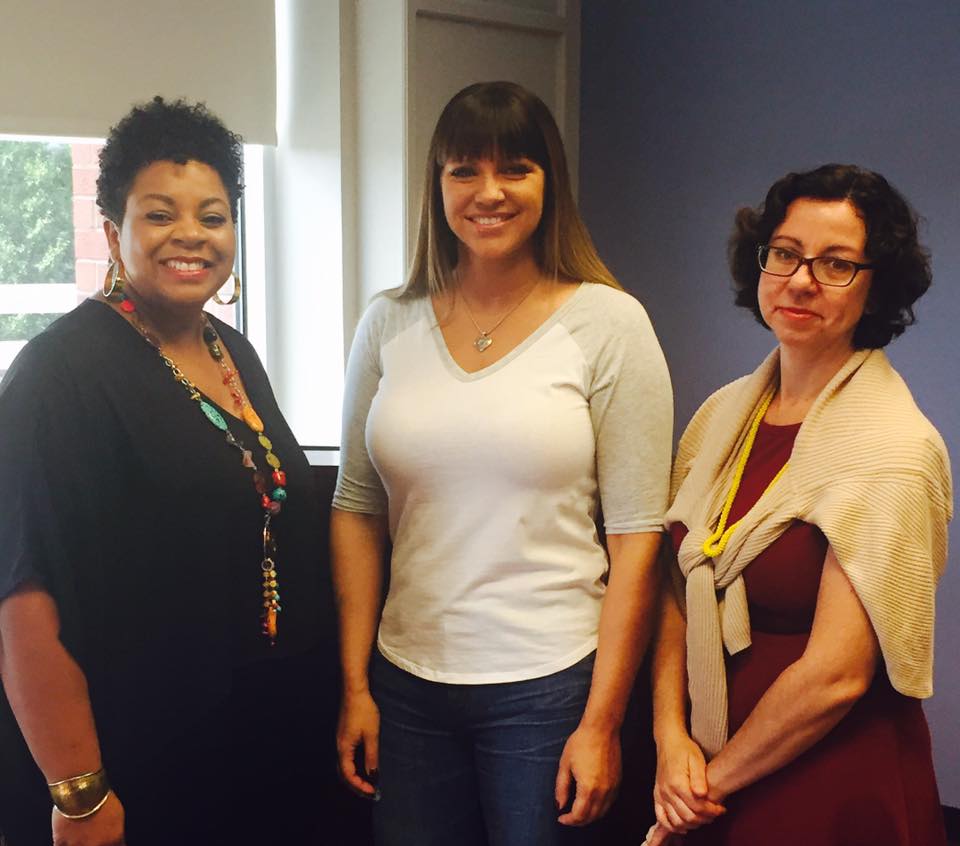 The Murfreesboro branch accomplishes its work by…
Sparking the Passion to create equality for women and girls through quality programming.
Providing scholarships for nontraditional and underrepresented undergraduate students and attendees of the National Conference for College Women Student Leaders
Hosting gatherings to ignite interest in the branch and our issues
Spearheading two annual fundraising events to support scholarships, branch programs and AAUW national programming
Engaging and partnering with AAUW MTSU to mentor college students
Shaping the Public Dialogue to improve the climate for women and girls in the classroom, workplace, in Congress and in the state house.
Building member capacity to engage in the public dialogue through quality programming
Advancing our public policy agenda in the community and in Nashville by working with elected officials
Identifying clear roles and leadership opportunities for members and students to cultivate the next generation of AAUW leaders
Partnering with organizations to reach diverse communities
Staying Focused! We are focused on keeping the branch healthy for the next 100 years.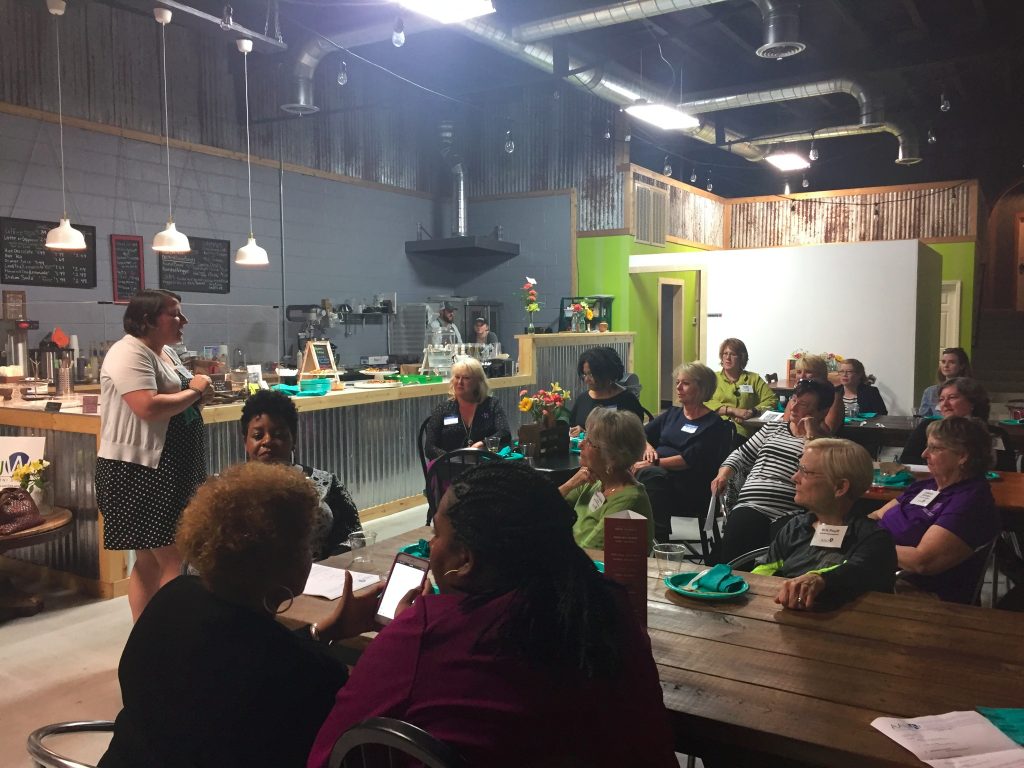 Join us at our next gathering!
AAUW Murfreesboro meetings are open to the public and are usually free to attend, unless noted otherwise on our calendar of events. We meet monthly—September through May, excluding January—on the second Thursday of the month, 5:30 to 7:00 PM. AAUW Murfreesboro welcomes individuals from all professions and businesses who care about education and equity for women and girls. The only requirement for joining is a college degree, including an associate's degree or to be enrolled as a college student. For more information, drop us a line.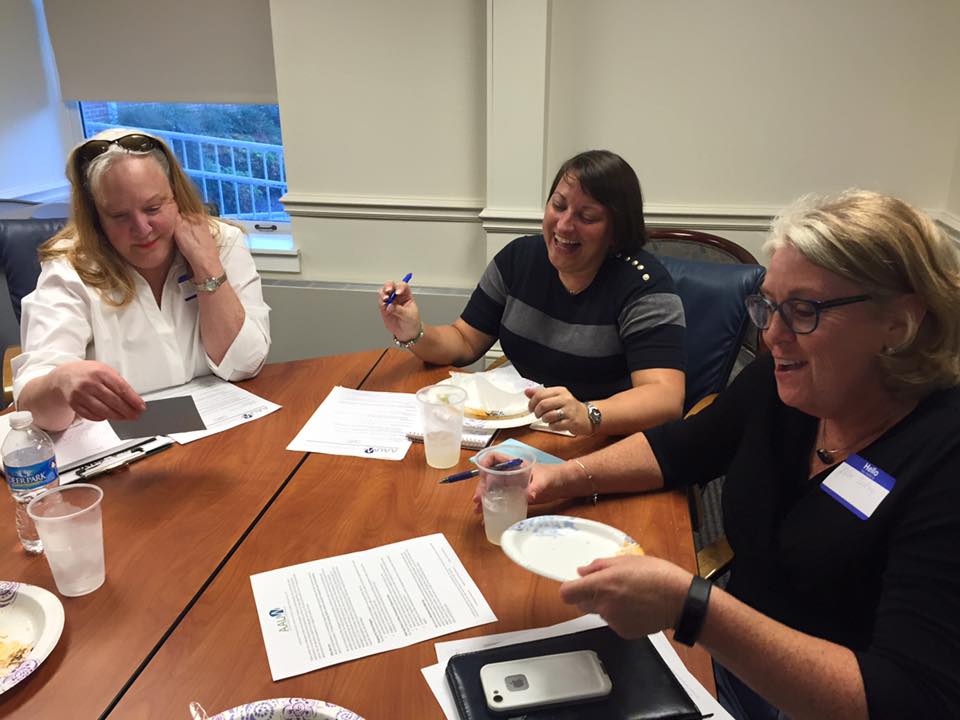 In principle and in practice, AAUW values and seeks a diverse membership and leadership. There shall be no barriers to full participation in this organization on the basis of gender, race, creed, age, sexual orientation, national origin or disability.