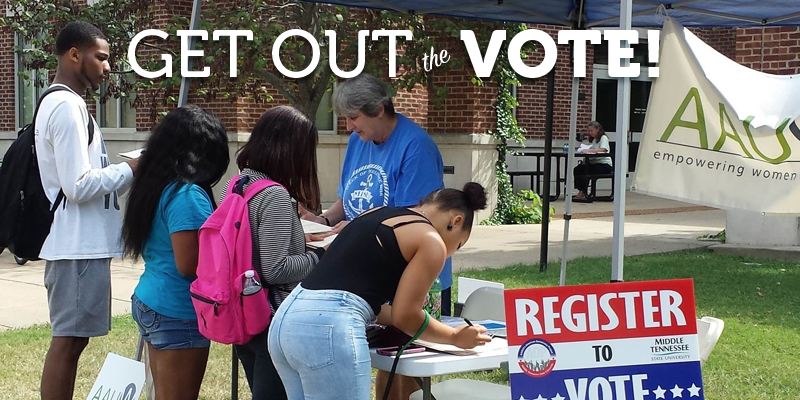 Volunteers needed! AAUW Murfreesboro continues our tradition of partnering with the American Democracy Project to register voters on MTSU Campus, and we need you! Volunteers wanted for a 2-hour shift on Monday, August 27; Monday, September 17; or Tuesday, October 9. Click here to sign up.
Students on MTSU campus are eager to register to vote, and you can help them do it. All materials and instructions will be supplied, and when you arrive for your shift, someone will be there to train you on the (simple) voter registration process.
Check out our new Fall 2018 Election Calendar for all the information you need about where and when to vote this fall.