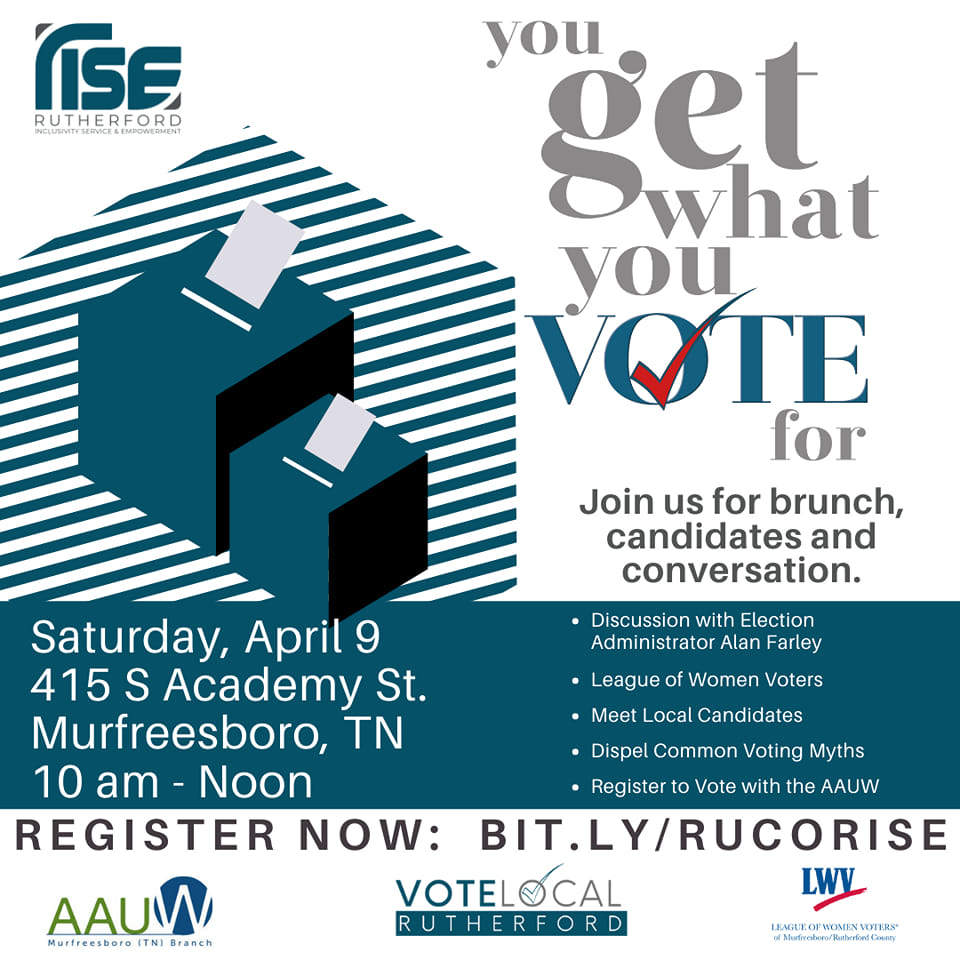 April 9, 2022
10AM-12PM
Bradley Academy – 415 S. Academy Street, Murfreesboro
Only 15% of Rutherford County voters actually vote in local elections. It's time to change that.
The purpose of this event is to educate the community on elections in Rutherford County, dispel voting myths, introduce candidates and most importantly register voters! Join us for brunch, candidates and conversation as we empower Rutherford to #VoteLocal. Join us!
Register for free: bit.ly/rucorise.
AAUW Murfreesboro will be hosting voter registration at the event and could use a few volunteers!