AAUW Murfreesboro has been leveling the playing field for women and girls to work and learn since 1913. National AAUW has been in existence since 1881, and AAUW of Tennessee has existed since 1926. Our role is simple: We bring people together for the common goal of breaking through educational and economic barriers for all women and girls.
AAUW Murfreesboro endorses #MurfreesboroLoves, a coalition of organizations and citizens working against hate. #MurfreesboroLoves is coordinating a day of non-violent, community action at Barfield Park Pavilion 7 on Saturday, October 28th beginning at 11 AM.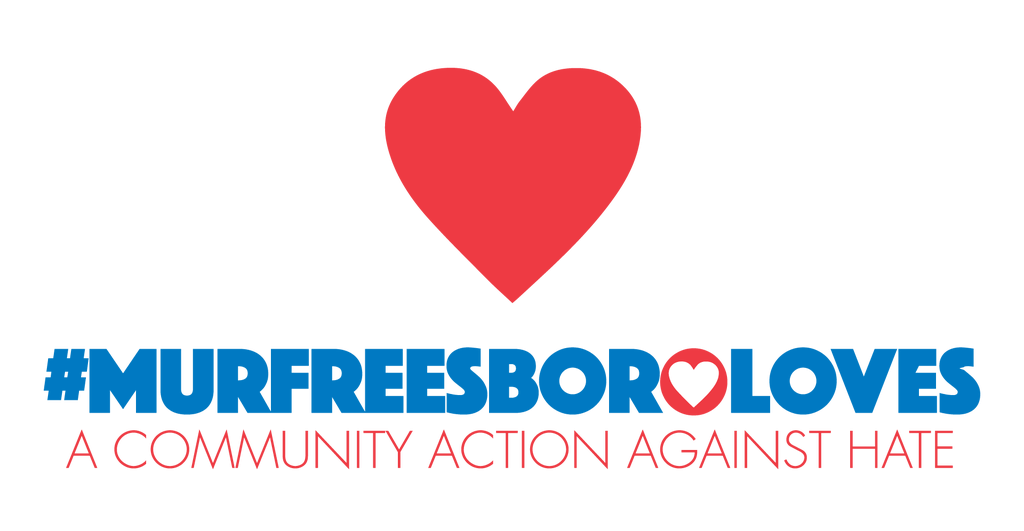 Local news outlets have been reporting on white nationalist organizations that are scheduled to march on the square on Saturday, October 28th. These are the very same organizations that marched in Charlottesville, VA in August.
AAUW Murfreesboro believes that hate has no home in Murfreesboro. We vehemently denounce all racist ideologies and organizations. We advocate on behalf of the policies and laws that our nation has adopted to ensure the full rights and freedoms of women, Black Americans, religious expression, immigrants and the LGBTQ community. Further, we view the use of violence and intimidation as anti-democratic, for they can erode the very fabric of our society.
We invite our members and friends to join us and #MurfreesboroLoves on October 28th at Barfield Park Pavilion 7 at 11 AM to take a stand against hate.
Other events being coordinated by #MurfreesboroLoves include:
Boro Loves Fun Run & Potluck Breakfast
Hosted by Fleet Feet Murfreesboro and sponsored by #MurfreesboroLoves
Saturday, October 28 @ 7 AM – 9 AM
544 N Thompson Ln Ste C
#MurfreesboroLoves Concert at Puckett's
Featuring Lisa Law & the Suspects, Addicental Trio, and Jake Leg Stompers
Sunday, October 29 @ 5:30 PM – 8:30 PM
114 N Church St
Downtown Shopping Day
Hosted by #MurfreesboroLoves in support of downtown businesses who will lose business on the day of the rally
Saturday, November 4 @ 10 AM – 6 PM
Public Square
For more information contact:
Dia Cirillo, President, AAUW Murfreesboro
president@aauw-murfreesboro.org