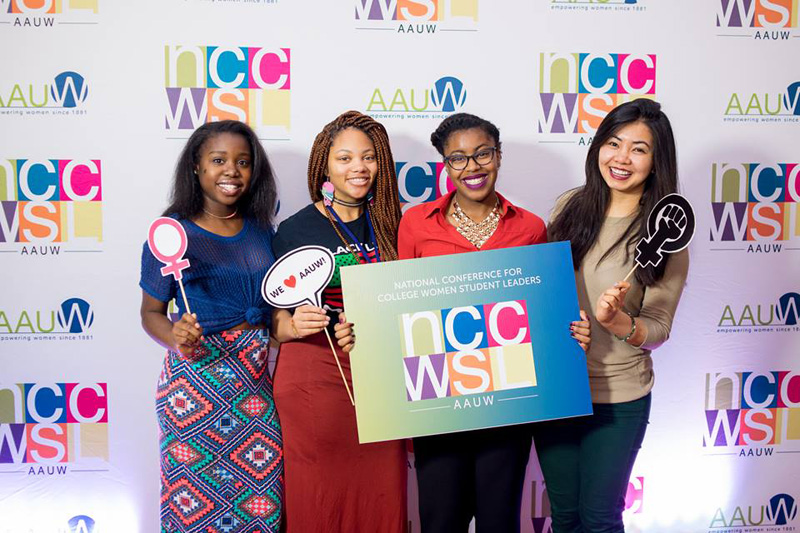 AAUW's own National Conference for College Women Student Leaders (aka NCCWSL, pronounced "nick whistle") is a two-and-a-half-day conference designed to enhance the leadership skills of college women and to promote effectiveness in their work on campus and in their community. NCCWSL will be held May 30-June 2, 2018, at the University of Maryland, College Park.
AAUW Murfreesboro is currently accepting nominations for the AAUW-TN annual NCCWSL scholarship award. The individual elected by the Murfreesboro branch is submitted as our nominee for the Tennessee state scholarship. If AAUW Murfreesboro's nominee is awarded the AAUW-TN scholarship, AAUW Murfreesboro will contribute an additional $200 in travel funds on top of the cost of registration paid for by the state.
Your nominee should be an undergraduate student with some leadership experience, strong potential for growth in leadership, and good communication skills. The student must also be able to attend NCCWSL upon receipt of the scholarship.
Nominations will be accepted through January 15. Visit the NCCWSL page to learn more about how you can submit a nomination.