Don't miss the 2018 AAUW of Tennessee state convention, co-hosted by AAUW Murfreesboro and the MTSU June Anderson Center for Women and Nontraditional Students, March 16-17 in Murfreesboro.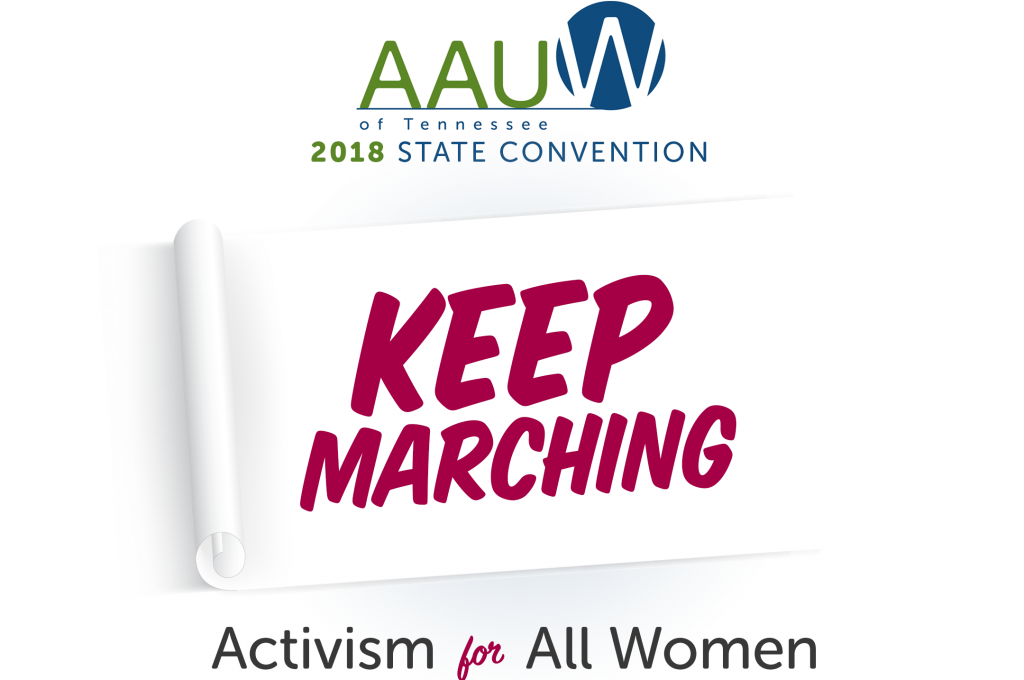 The 2017 Women's March signaled a new day in women's activism, turning out millions of women across the country and the globe. Building on that momentum, this year's march did not disappoint, reflecting persistent urgency to change the political climate for all women and girls.
This year's convention zeroes in on the inspiration, tools and opportunities related to making that change in our communities and across the state on behalf of women and girls.