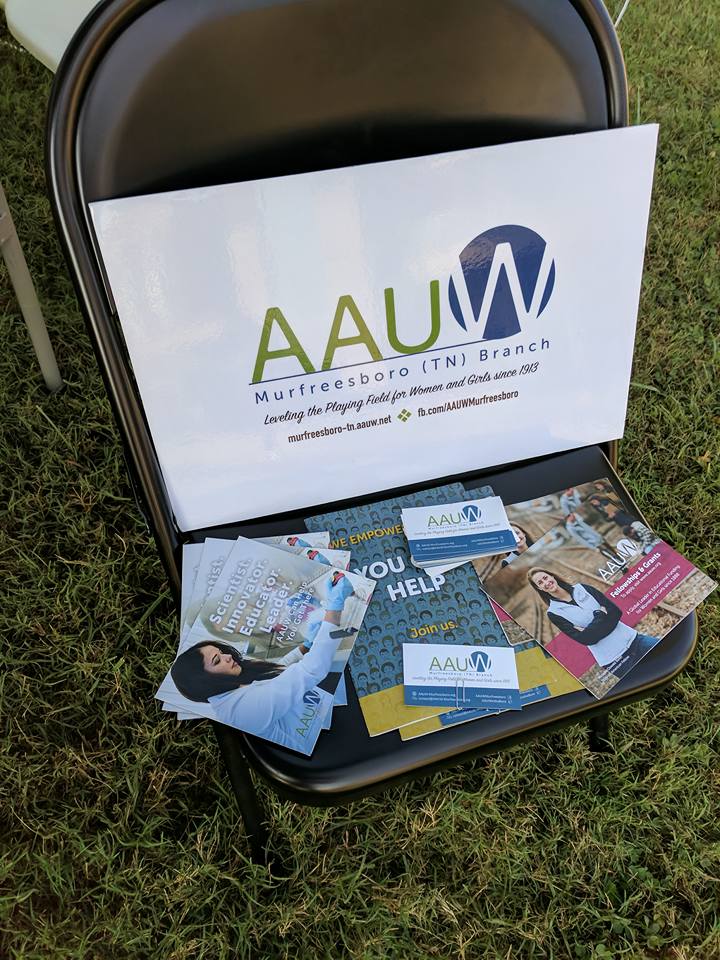 This year at the women's march, I met a 12-year old and her mother, who attended the equal pay workshop where I spoke. Rowen, the daughter, stated that she came to the workshop because she wanted to close the pay gap. In fact, she wanted to see it closed by the time she was 15 and able to work a part-time job. At that point, I turned to the participants and said, "We've got three years to get this done."
If you chuckled at that, or even if you scowled at the improbable reality (no judgement!), you realize the work it will take to close the gap. You are not alone. In fact, another mother-daughter duo attended the workshop, and I brought my daughter and her friend. It was as if we all tacitly agreed that our tweenage daughters needed to know about this even before they can legally work. Awareness is the place to start.
Taking action, however, presents some of the greatest possibilities for change. This spring, the branch will offer and co-host dynamic programming so that you have the right tools, inspiration and opportunities to take action.
2018 is also an election year. Take a look at the election cycle schedule. Getting out to vote AAUW issues can make a decisive difference this year. County primaries take place on May 1, and federal and state primaries take place on August 2.  In the fall, we will conduct voter registration for students on the MTSU campus prior to the general election.
As you prepare for tax season, be sure to make the time to meet with elected officials who make decisions about your tax dollars, your safety, your healthcare decisions, and your pay gap.
Frequently, when I am looking for inspiration I consider the words of wisdom by Diane Nash, a Chicagoan who relocated to Nashville in the 1960s to attend Fisk University and who was one of the leaders of the lunch counter demonstrations. She said, "People are never the enemy….Issues and attitudes are….When you change yourself the world has to fit up against the new you."
So here's to the new you, and the activist in all of us!
Sincerely,
Dia Cirillo
President, AAUW Murfreesboro